With so many models & brands present in market, It's very tough to choose a single product.
In below section we are going to discuss what you should you look while purchasing washing machine. We are going to list all factors regarding washing machine you should consider. We hope with some knowledge, you'll invest on right item.
How to Choose a Washing Machine?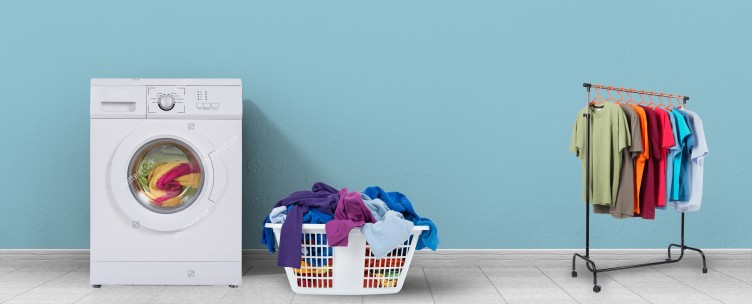 You can also check the best washing machine in India
Washing Capacity
Choosing the right capacity for your home is very crucial because it can save electricity, water as well as effort. If you do a lot of laundry or you have a large family then it is very important to have a large capacity washing machine because it can reduce the number of loads you have to do.
Washing Machine in India comes with a large variety of capacity. It varies from 5.8 Kg to 12 Kg.
Usually, the front loading washing machine always reduces the number of the load because it has 20%-30% more space than top-loading and it doesn't have any agitator inside to seize space.
| Family Size | Capacity |
| --- | --- |
| Single or Bachelor | 6 KG |
| Couples | 7 KG |
| Small Families (3 to 4 members) | 8 KG |
| Medium Families (4 to 7 members) | 9 KG |
| Large Families (more than 7) | 10 KG |
Function Types
There are two types of washing machines in terms of function, one is semi-automatic, and other is fully automatic. In Semi-Automatic you need to add your clothes in one tub for washing and need to transfer these washed cloths to dryer tub for drying.
There is no manual intervention in the Fully Automatic washing machine. It is more suited for you if you are very busy at work. Just put all your garments at once and it will automatically do all the washing process. These types of washing machines always have more space inside for clothes than a semi-automatic.
Energy Efficiency
Energy Efficiency is the most important factor to look before buying any washing machine. Front Load washing machines are usually more energy-efficient than top-loading because it has more space inside, it reduces the number of loads you need to do laundry hence it helps in saving electricity.
Energy Star Rating Washing Machines always use 30% less electricity than the other washing machines.
If there is no Energy Star Rating on the washing machine description, there is always power consumption written on any model.
Load Types
There are two types of washing machines load, one is top-loading and the other is front loading. The top loader is very easy to use because you don't need to bend like we need to bend in the front-loading washing machines to load clothes. It also washes your clothes in a very short time.
Front Load washing machine is greater than the top load in many aspects like wash quality, the top load can damage your clothes because of the agitator. You can also adjust the front loader anywhere because of its dimension.
Water Efficiency
Using the right amount of water is very important in every wash of clothes. Water efficiency in the washing machine is important because it saves water bill and sustains water for the future.
A front-loading washing machine is ahead of top-loading in water efficiency because front loaders have an inbuilt system to detect the right amount of water required to wash your clothes but top loaders don't have this kind of facility.
Also, front loaders use almost half the amount of water than top-loading washing machines.
Electricity Consumption
Every washing machine has a different electrical power requirement. Especially in India, many houses have not the right power breaker facility for some kind of washing machine.
A wrong electrical outlet may heat some components even of the best washing machine and may cause damage.
To prevent any kind of electric damage, you need to check the power requirement of your washing machine and then install a power breaker according to requirements. It is the best way to prevent any damage.
If you can't find the machine's electrical requirements online, call the manufacturer's technical support team and ask about this.
Washing Method
There are five types of washing machine's mechanisms on which all washing machine work and clean your clothes.
Agipeller

Agitator

Impeller

Pulsator

Tumble
Agitator and Impeller are both found in top-loading washing machines but clean your clothes in different ways. Agitator washing machines use a spindle or equipped with fins and vanes, It twists and turns your clothes through the water to remove hard stains.
Impeller machines have low profile cones that spin to wash your clothes more gently than agitators because it has more space for your garments to move inside.
Spin Speed
Spin Speed is measured in Revolution Per Minute also called RPM. Spin Speed is defined as at which speed the drum rotates during a washing period. It has a great range from 400 RPM to 1800 RPM.
A high spin speed washing machine is always better than a low spin speed washing machine because it takes less time to dry your clothes and also help you in reducing the electricity bill. It is important to consider this before buying the best washing machine.
Washing Modes
With the development of new technology, we are also getting different wash programs for different fabrics like wool, silk, flax, synthetics, cotton, delicate clothes, etc.
Washing Machine has programmed at what speed your clothes need to move, how much water it needs, what time it required. You just need to add your garments then it will automatically do all jobs independently.
There are lots of washing machines with a variety of wash programs. All front-loaders has a great number of wash settings.
Name of Some of washing modes
Normal wash

Quick

Delicate

Pre-wash soak

Eco Tub Clean

Blanket wash

Monsoon

Soak + Normal

Hot wash

Gentle

Cotton

Synthetics wash

Hand wash

Steam Wash

Tumble Wash

Spin & Rinse
Size
The dimension of the laundry machine is very crucial when you have limited space to adjust your washing machine. You must check the size specifications on every washing machine you're looking for.
First, you need to measure the dimension of space where you want to keep the washing machine in terms of length, width, and height. Then you can choose the best washing machine according to the dimension.
Front-loading machines usually are most adjustable and they are deeper in-depth size than top-loading.
Drum Material
The material of the machine drum comes with three varieties, first one is stainless steel, second is plastic and the third is porcelain enamel
The stainless steel drum is most selling and demanded one because of its durability. Washing Machine with the plastic drum is also the best choice if you are concerned about the rusting of iron issues.
Pedestal
One of the disadvantages of the front loader is you need to bend down to load your garments. This issue can be solved by putting a pedestal under your washing machine to make it taller.
The pedestal doesn't come within the washing machine box. You need to buy in addition to the machine.
Noise
Some washing machines may disturb your sleep because of their noise. Noise is measured in decibels, you can check this noise rating on washing machine descriptions.
There are three ways in which a washing machine can create noise, one is washing, the second which is the loudest one is drying and the third is an alarm. Many semi-automatic washing machines use a loud alarm even the best of them to inform regarding washing completion.
Temperature Control
Temperature is needed when you wash toughest stains like removing blood, germs, bacteria, or dangerous virus-like coronavirus, etc. Room temperature water can't remove stains like these because it gets attach inside with great force.
You can remove any kind of stains, bacteria, or viruses from your clothes with the help of hot water. There are three types of temperature wash
Hot Wash is used to remove hard stains, bacteria, and virus-like coronavirus from clothes. The water temperature of the hot wash is 60-degree Celsius or above.
Warm Wash temperature is 40-degree Celsius and it helps in removing body fluids such as sweat.
Cold Wash is normal to wash that is used to removing soil, dust from your clothes. The water temperature is 30-degree Celsius or below.
Fuzzy Logic
Fuzzy Logic has become the most demanded feature in the washing machine. It automatically determines the right washing program depending on the fabrics of your clothes.
It first detects how much weight of your laundry and then the washing machine automatically sets the washing time, water intake, and detergent requirement.
Warranty
A washing machine without a warranty is not an ideal and the best one for anyone in India. Almost each and every product provides a warranty for its model. Manufacturers also guarantee some additional years on motor beside product warranty.
There is also the availability of washing machine service warranty in some brands for technical purposes like LG, Samsung, and IFB.
Installation & Demo
Installation & Demo is compulsory if you don't know anything about setting up and washing machine technical terms.
It is best that washing machine brands send an authorized service engineer to install your washing machine as well as providing a demo about the usage of the product. It is all free of cost and that is the best thing.
Anti Bacterial
Anti Bacterial features must be now a crucial factor to look before buying the best washing machine in India. An ordinary washing machine hardly removes any bacteria or viruses. You need to remove these germs from its root. A washing machine uses steam to kill them.
Technologies used in Washing Machine
With time technologies in washing machine also developed. It makes washing machine more easy to use. It saves time, electric consumption and reduces noise level. You have just seen the types of washing machine and differences above. Lets discuss about some innovative technologies which is used in modern washing machine.
6 Motion DD and Wave Motion
You need different kind of motion technologies for different types of clothes to get best washing result. There are many washing machine companies coming with different varieties of motion technologies to solve this problem.
6 Motion Direct Drive technology moves the wash drum in multiple directions, giving fabrics the proper care while getting clothes ultra clean.
LG, IFB, Whirlpool & Samsung use this innovative technology for better result.
LG modern washing machine is offering 6 Motion DD technology which has six different wash motions that include Stepping, Filtration, Scrubbing, Tumble, Swing and Rolling.
New latest IFB models also introduced this technology that has different wash motions like Air Bubble Wash, 3600 wash, Cradle wash, Steam wash, and O2 wash.
Direct Drive Technology
The traditional washing machine motors have movable parts like belts, chains etc which creates a lot of friction and also decrease the efficiency of the motor.
Direct Drive washing machine motors do not include belts, chains or gearboxes. Instead, they use their motor to directly rotate the washing machine's drum. So it helps in the elimination of friction and saves a lot of energy.
They operate quietly because they use fewer moving parts, there is less wear and tear on the appliance, resulting in a longer overall lifespan.
Many manufacturers use this technology for energy efficiency, longer lifespan and reduction of noise. They also use the cobination of
There are many washing machine brands that use both inverter and direct drive technology which saves energy particularly when you have variable loads.
The Direct Drive technology has a disadvantage, their motors are mostly heavier than the conventional motors.
2D, 3D, 4D Wash System
There are two nozzles in 2D Wash System in which water enters inside from different directions. The water inside the drum circulates at 360°, the detergent dissolves completely in the water to ensure deep penetration of detergent into clothes for deep cleaning.
In 3D Wash System, It works same like 2D System except It has three nozzles from which water enters inside the drum three different directions.
You can get this features in many IFB Washing Machines.
4D Wash System operates in same way 2D & 3D System work. It has four nozzles, so you can get the best possible wash with complete soaking of clothes as well as optimal dissolving of detergent.
Drum Technologies
Drum in washing machine plays a very crucial role to wash clothes without any damage. It is designed in such way that the clothes don't rub against the wall. The drum can be placed horizontally or vertically.
There are two types of drum, Plastic Drum and Steel Drum.
Plastic drum is very common use in washing machines that are cheap. It protects from getting any corrosion. You can get plastic drum in most of the semi automatic and top loading washing machines.
Steel drums are found in most Front Load and Top Load washing machines. Different brands come with different drum design to prevent any damage on your clothes.
Bosch comes with VarioDrum technology that is a unique design which is gentle on clothes and tough on dirt. As the drum spins in one direction, the flat side of the paddle cleans fine textiles and when it spins in the opposite direction, the steep side of the paddle ensures a deep clean with its wave-droplet design.
Samsung is using unique drum design called Diamond Drum technology that has 25% smaller holes located inside a diamond shaped depression. These holes prevent the clothes from sticking out of the drum which ensure complete safety.
IFB has Crescent Moon Drum design which helps in protecting your clothes from any accidental tearing while washing.
SoftMove Technology
Whirlpool Washing Machines come with SoftMove Technology. It has sensor that automatically detects the clothing amount inside the drum, basis which the appropriate water level, water flow and other operating programs are selected automatically.
SoftMove Technology has six unique programs for different fabrics that include power shower, soft cradle, slow motion, energetic wash, asymmetric motion and colour bath.
ActiveWater Plus
The front load washing machine of Bosch comes with ActiveWater Plus. The ActiveWater Plus adjusts the water level by sensing the amount of load & fabric type. It works as a combination of 256 load sensing levels, optimised water usage.
The laundry is soaked faster and more evenly through the optimised water inflow which is particularly mild and gentle.
Due to Vario drum structure, the water gets distributed more evenly and faster. ActiveWater Plus plays a significant role to save water.
Inverter Technology
Smart Inverter is an energy saving technology that eliminates wasted operation by efficiently controlling energy use.
A washing machine without inverter technology has motor that runs at same speed for a fixed load. It doesn't save energy even when you have small load.
On the other hand a washing with smart inverter technology runs at variable speeds that is optimum for the load you have at a particular time.
Inverter washing machines are equipped with advanced sensors that can detect the load and depending on it, the machine automatically optimizes the speed of the motor for that load.
It can automatically adjust the speed of motor depending on the number of cloths. Therefore, you will get optimal speed and less energy consumption.
EcoBubble and O2 Wash
Bubble Wash generates bubbles by dissolving detergent with air and water before the normal cycle begins.
Samsung is using Eco Bubble technology that activates the detergent much earlier and faster in the wash cycle by use of a Bubble Generator, rapidly mixing a small amount of water with air and detergent.
This creates a foam cushion in the drum ahead of introducing the main water intake, and the detergent infused bubbles penetrate the fabrics much faster and efficiently than for a conventional wash system, delivering a cleaner wash performance especially for colder temperature cycles.  
IFB washing machines are using O2 Wash technology that converts the detergent particles into bubbles. These bubbles penetrate the fabric to remove the most stubborn stubborn dirt.
Soaking Technologies
It is difficult to remove hard stains on clothes with normal wash, You need soaking technology to get rid of the stubborn stains and dirt on your clothes.
Big Washing Machine brands like Samsung, Whirlpool, IFB, LG come with advanced soaking technology.
Samsung uses Bubble Soak Technology that helps in eliminating tough stains or bloods by soaking the clothes with bubbles.
Samsung washing machine is also providing Eco Drum Cleaning technology that disinfects drum by eliminating the harmful allergens. It uses hot water and powerful jet stream to sanitize the and removes the residue from the drum.
Whirlpool has come with Super Soak Technology that soak your clothes and helps to eliminate the dirt from its root. It can easily clean your clothes without damaging your fabrics.
Smart Control Technology
With the rising of technology, Now you can solve your washing machine issues through Smart Phone App. This feature can help you in saving your precious time. You don't have to schedule a service call and wait for technician.
Samsung washing machines come with Smart Washer App that allows the app to control your Samsung Washing Machine remotely from your smart phone. Whenever there is a problem with your Washing Machine, the app will notify the status and you can take action and solve the issue via your smart phone.
LG has introduced Near Field Communication (NFC) that enables communication between the Smart Diagnosis and the appliance via wireless data transfer. With no internet connection or complicated installation required, set up is quick and easy.
Smart Diagnosis feature also uses NFC to help users from any washing machine issues.
Ball Valve Technology
In many washing machines, the detergent simply gets washed away when water enters the drum.
The Ball Valve Technology helps your washing machine to use detergent correctly so there is no wastage. It has a floating ball inside the outlet pipe that allows water to flow and stops detergent from flushing out.
IFB has come with this advanced technology that ensure your detergent get dispense correctly and your clothes get sufficient detergent for proper laundry.
Flexwash and Twinwash
You may have be looking for a washing machine that has feature of both top loading and front loading washing machine.
There is a technology called Flexwash in Samsung washing machine which has the flexibility of using both the designs in a single machine. You are able to do both types of laundry in a single washing machine.
The main front loader of Samsung machine has a capacity of 21 Kg and also the miniature top load has a capacity of 3.5 Kg.
This Flexwash feature allows you to wash heavy laundry items like bed sheets, blankets, curtains etc. You can also wash delicate items like handkerchiefs, socks etc.
LG also brings this type of technology in their modern washing machine which is known as Twinwash that has two separate drums.
The main drum of washing machine has capacity of 20 Kg for washing heavy laundry items and the mini drum washes smaller items like scarfs, handkerchiefs etc.
It allows you to get advantage of both types of washing machine in a single machine.
Aqua Energie Technology
Hard water is a common issue in India. The hard water is a serious issue because it is very difficult to dissolve detergent.
It also collects salts inside the drum which results in stopping of water supply. Ordinary washing machine can't treat hard water, so many new modern washing machine provides hard water treatment technology.
Latest IFB washing machine models are coming with a special feature called Aqua Energie technology that allows hard water to convert into soft water. It has installed with Aqua Filter which helps in breaking salts like bicarbonates in the hard water into fine crystals.
It reduces tendency of the crystals to stick to any surface. In result the crystals flow with water and improves the power of detergents solution.
Whirlpool Ace washing machine has also Hard Water feature which enables removing dirt from the clothes even when there is hard water.