Recently, while providing our lighting services to our clients we have noticed that, although the use of LED luminaires is increasing, some people are still in a state of dilemma regarding whether to choose warm lighting or cool lighting for their premises.
Firstly, all we need to understand is what color temperature means & what is the basic difference between warm lights and cool lights.
Color temperature is the term used to describe the color characteristics of different lighting fixtures. The tone of a space greatly depends upon the color temperature of the light source installed in it. Therefore, it becomes crucial to choose the right color temperature based on the feel you want to create in that space.
The color output of a light source is measured in Kelvins. So based on the Kelvin scale, the higher the color temperature, the cooler, more energizing light will be.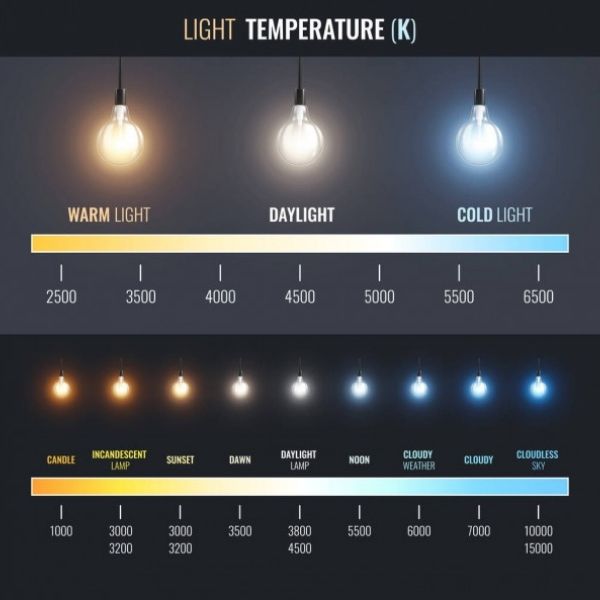 What Is The Difference Between Warm Lighting & Cool Lighting?
The light having color temperature in the range of 2000K to 3000K is called warm lighting. You'll find red and yellow hues that are more flattering to skin tones and clothing, which is why these temperatures are popular in living spaces & bedrooms where warmth and coziness is of utmost importance. Despite this, they relax our brain nerves thus helping in calming us down.
On the other hand, cool lighting is considered in places where productivity and alertness are required like offices & clinics. They have a color temperature over 4000 Kelvins and unlike warm lighting that emits red & yellow hues, cool lighting has a bluish shade in its light.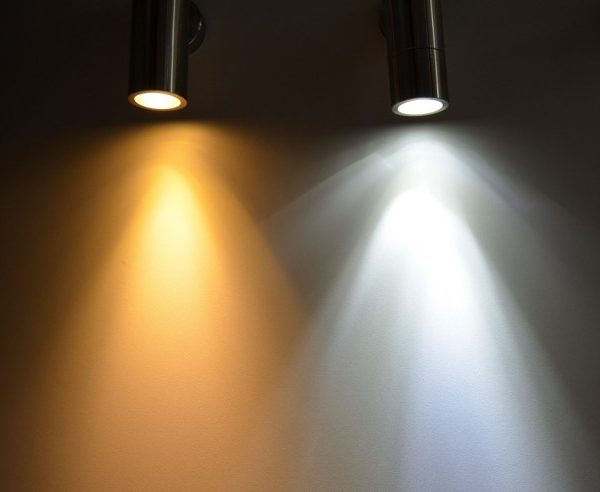 Advantages Of Warm Lighting
While both lightings tends to have their own merits and demerits, in this blog we will just be talking about what warm lighting holds for us. Here are some of the advantages that warm lights offer us:
More comfortable to our eyes: Here we don't mean that they are better options while reading, no! Warm colors help to relax the optic nerves and provide a sense of ease to our eyes.
Helps in sleeping quickly: As discussed in the previous point that they relax our optic nerves, warm lights tend to help us in falling asleep sooner as compared to cool lighting.
Tends to change our mood: You might have heard about mood lighting, if not there is a full blog on our website related to that. Warm light tends to make people feel relaxed and comfortable. That is why they are preferred in living rooms and bedrooms.
Gives an inviting touch: If you have guests invited to your place, warm lighting fixtures are the best to provide them with a warm and cozy space. This is the reason why cafes and restaurants have warm settings.
Calms your brain nerves: After a long day, all you will need is relaxation and cool lights for sure are not for this purpose. The warm lights slowly balance your cardiac rhythm and promote relaxation which further helps in easing down the brain nerves.
Romantic atmosphere: It is warm lights only that can create that love in the air kind of feeling.
Where Should I Use Warm Light?
Consider not only whether to use warm light but also where and when to use it. Warm or soft white light is particularly suitable for spaces where we want to relax and feel comfortable. Here are some places of the house where warm lights are the best option for installation:
Warm lights make much more sense for the bedroom, especially with night lamps, as the lower the amount of blue light the faster you can fall asleep.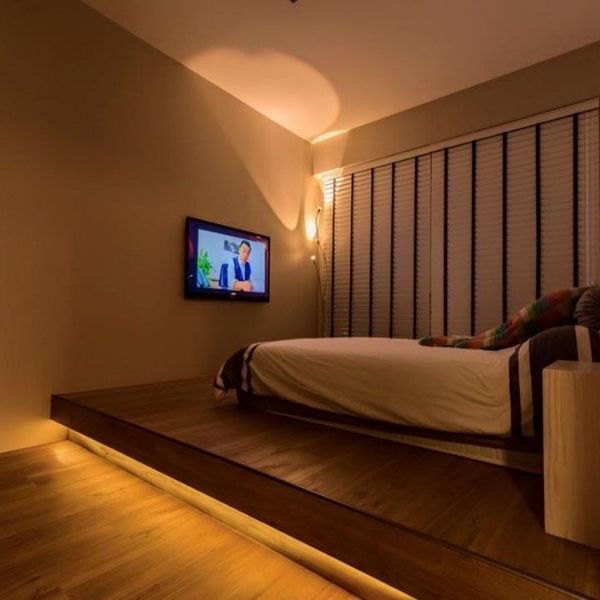 Warmer lighting for the dining area brings a sense of coziness to your family dinners or dinner parties. They will also keep you relaxed and calm while serving food and spending time with family.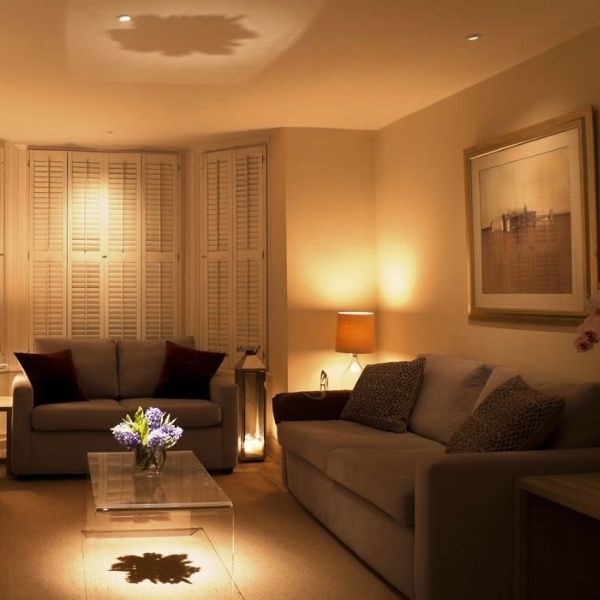 To provide a sense of comfort & an inviting feel to your guests, install warm lighting fixtures in your living room. This not only helps in promoting comfort but also helps in making them feel relaxed if they are here from a long trip.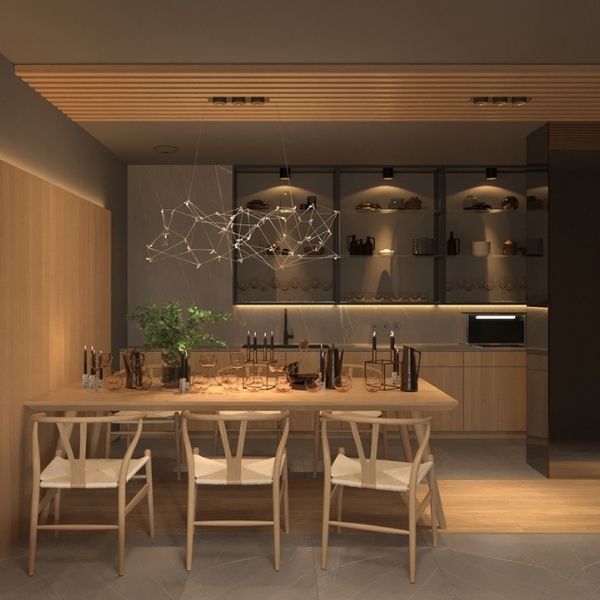 When designing your dream home, it can be hard to visualize all the little things, like the difference between warm and cool lighting. We are here to help!
Light, a professional lighting company in India is serving various clients who had the same needs and are confused about the lighting color temperatures. We have various outdoor and indoor LED lights with warm color temperatures, so if you need some contact us today.