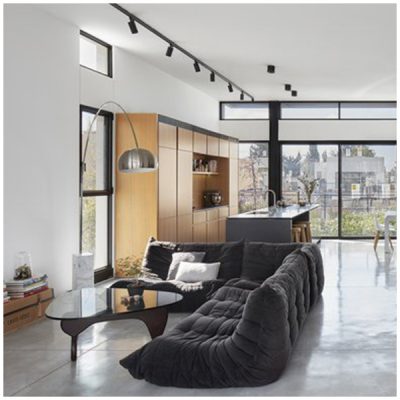 "Without lights, we would not know our own world"
The design world is empty without lighting. It is through lights that physical space is aesthetically defined, enhanced & perceived. Lights signify the value of space and consistently support the abstract and objective existence of the room. The most suggested and preferred lights for indoor lighting are interior led lights for homes. LED lights are energy-efficient & durable. The lights do not emit any toxic radiation and can be, without any worries, used in closed personal spaces for long hours.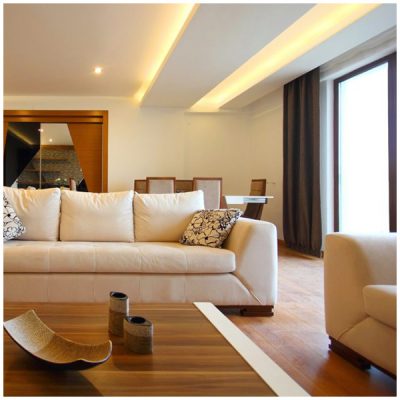 1. Optimal Color Management
We all know that it is our sense of vision that helps us see the beauty of the world. Proper lights are a delightful complement to vision. Strategically led lights ensure optimal color management. Every room has a theme of its own and a unique color palette. Lights help in adding/subtracting the color-play of the rooms. Like, the dark theme of a room leads to the perception of smaller spaces. White is usually preferred as it tricks into perceiving larger rooms and uncluttered themes. There are many different lighting styles that can aid in extensive color management. More on this is discussed below in the "Lighting Ideas" section.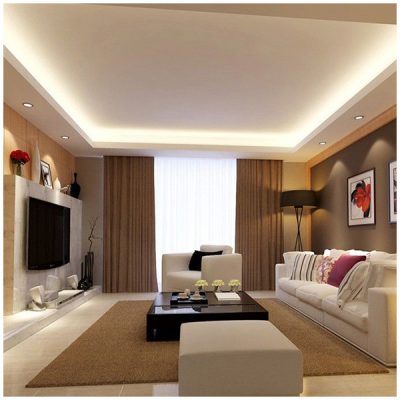 2. Aid To Our Working Activities
The prime purpose of LED indoor lighting is to effectively help us in our regular activities, from playing to working to meeting others. The evolution of lighting technology is on the premises of supporting people & adding elegance. The role of lighting in interior design, in these terms, is to stick to its purpose while smoothing the flow of transition between different activities.
A smart place is one that can accommodate different working themes, such as reading, studying, watching TV, etc. For such purposes, a mix of different lighting fixtures is available for indoor lighting. If you buy led lights online, you will find a variety of options for brightening, let's say, just your side-table. Likewise, there are many options for every element of a room.
3. Uplifting The Value Of A Space
A dim-lit room or an ill-lit room is an unpleasant sight and loses its functional value. Lighting plays a crucial role in illuminating a space, especially during the nocturnal hours. You can use LED lights for longer hours and define the physical space. Another bonus is ensuring safety. A well-lit room is a secure room, pushing away the steps of darkness.
Lumination is necessary for the body's natural clock to follow the day's timeline as well. LED lights aid in ambient lighting, which ensures that the room is uniformly well-lit and ready to be equipped for the day.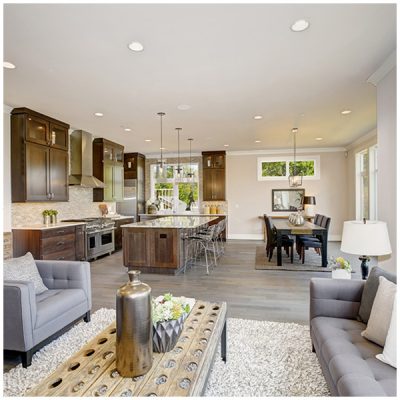 4. Playing With The Illusion Of Space
There is limited land, and limited physical space, but there is no limitation on the use of perceptual tricks & illusory correlations to enhance the look of a place. With strategic LED indoor lighting (use of hanging lights, spotlights), interior designers can create the illusion of a bigger space. Recessed lighting can boost the style of any place with minimal investment and altercation. Recessed led lights are available in many forms and shapes, and these can even be used on surface areas.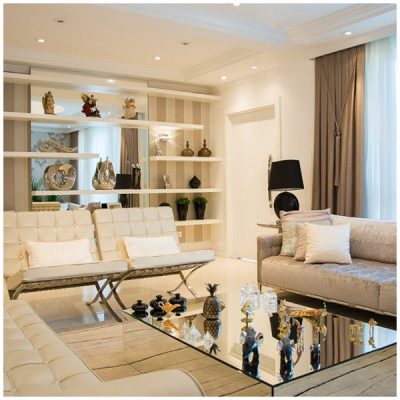 5. Indoor Lighting & The Psychology of Human Beings
Lighting has quite an effect on the psychology of people. It influences perception, mood, motivation, optimism, and much more. Within the realms of interior design, it becomes crucial to use lighting for the advantage of the resident. Interior designers use different types of lights, different color temperatures, and a variety of lighting fixtures to set a particular mood, boost motivation, and more.
LED Indoor Lighting is the solution to a wide range of things. Within the domain of interior lighting options, mood lighting is progressing and being used commonly these days. Mood lighting is a tried-and-tested way to improve relationships, direct communications and boost the overall mood of the people in the room. A slight shift from the white light to the warm light can smoothen the tone of your conversations. Many leading LED lights manufacturers sell multiple-lighting bulbs, like a 3-in-1 light bulb. These are multi-purpose and efficient.
What are some primary mind-influencing indoor lighting ideas?
Bright lights intensify the emotions, be it positive emotions or the negative ones
LED lights with a blue tint (shorter wavelength) produce a calming effect in the environment
Indoor LED lights with red tint (longer wavelength) are noted to be conducive to better sleeping
Extreme brightness at the nocturnal hours can create abnormality in the sleep cycle
A combination of day-light and bright artificial indoor lighting can significantly boost productivity
Latest Indoor Lighting Ideas For A Dynamic Home Interior
Track lighting is a great way to pave out the direction for yourself and your visitors. The soft light of track lights oozes luxury and subconsciously, reduces mindless thinking. Mostly track lighting follows a linear pattern. It can be used to guide, lay focus on corners, or merely define walls. Interior designers choose to play with positions of track lighting to optimize vision and perception. Nowadays, there are different colors and multi-color track lights available, you can select as per your needs.
The latest trend of 2021 in indoor lighting is statement lights. Statement lights are nothing but big lights as the focal points of a room. Most living rooms have a chandelier or a cluster of such lights – this trend is now expanding to other rooms as well. Many people prefer large pendant fixtures in the kitchen. In places like the washroom, large hanging spotlights are chosen. The purpose behind this is the ideology of making a statement in the most minimal ways. They are not just a way of lighting but also an accessory to the particular room.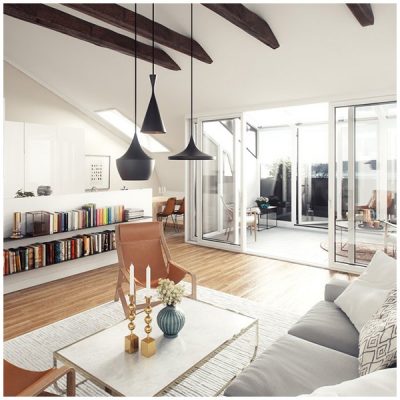 Geometric Lighting Patterns
Humans have always been attracted to patterns and symmetry. Geometric indoor lighting is a style of structuring led lights. The most famous among indoor lighting ideas is the placement of two identical wall sconces. Wall sconces are graceful lighting fixtures that add themselves as an element of home decor. There are options for two-way/three-way light fixtures as well. These lighting options create an illusion of a linear-contrasting pattern on the walls.
Alongside these three popular trends, people are opting for task lights and spotlights as prime indoor lighting options. There is quite an emphasis on accent lighting alternatives. All these indoor lights ideas can be executed through LED lights. LED lights are, primarily, the foremost choice for interior lighting and decor, as these are also safe to use for long hours.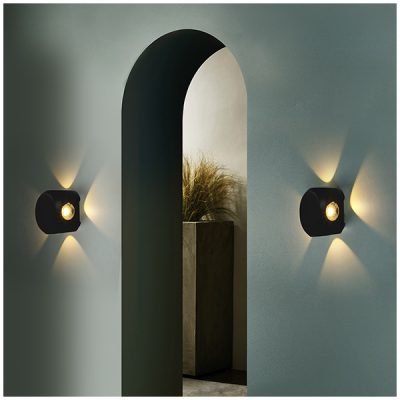 Light has a vast collection of indoor led lights. Their range of products is diverse, flexible, and modern. Light's research team emphasizes energy-efficient technology that keeps both your pocket and the environment happy. The products of Light are made from the best raw materials, with sturdy exteriors and steady durability. Our products can be seen in-action across different places, from gyms to saloons.
The team of Light supports you throughout the journey. Our prime client, Delhi's famous make-up artist Leena Bhushan's new studio is brightened by our team. We curate modern and customized indoor lighting layouts, catering to all your artistic desires. We provide consultation services, installation support, and after-sales help as well.