Similarly, gaming room lighting is also very important to give it the feel of playing something intense. Whether you have an entire room dedicated to your gaming passion or not, we have some great LED lighting ideas that will help you set up your gaming area perfectly.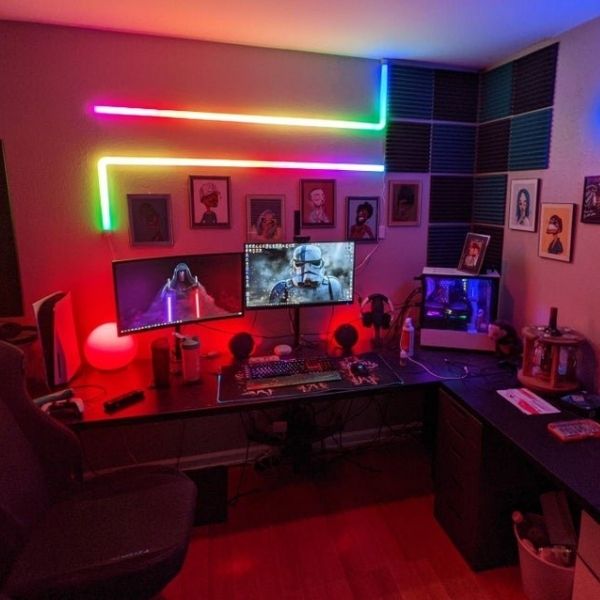 Why Gaming Room Lighting?
Whether you are having an RPG night alone or inviting friends over for foosball, you need good lighting to enjoy the game. Here is how to make game room lighting work for you:
1. Elevate Your Environment
The best gaming experiences are immersive and almost surreal. Get game room lighting that will help immerse you in another world, improve your concentration, and keep you calm during crucial game moments.
If your overhead lighting is a bright white or a soft off-yellow during the day, it will not necessarily create a unique gaming mood. You want a relaxing, inviting, and immersive mood, not a sharp and ordinary one – use game room lighting to meet this criteria and more.
In this blog below, we have explained a full intro to mood lighting. In case you are interested to know about it click on the hyperlink below!
3. Create A Unique Environment
If you look at all of these points, you'll see that they contribute to one of the main reasons we love lighting so much: it creates a unique environment. Walls and ceilings adorned with colorful, relaxing star and galaxy effects just are not commonplace, and for a truly enchanted gaming experience, you need a space that's unlike any other.
Ultimate Gaming Room Lighting Ideas
Gaming room lighting is not your typical house lighting. If you install lighting in your game room as you would in another room in your home in the San Diego region, you would blind your screen or make it difficult to see the screen. Instead, you need gaming lighting that will help you create the best lighting for gaming.
Are you ready to transform your game room into a gaming oasis? Here is how to get started.
1. Create Luxury with Strip Lights
Strip Lights create a luxurious feel. Install these lights on the back of your monitors and other devices or equipment at your desk. These lights are a great choice for a game room because they add light to the area without interfering with the screen.
The lights cast their colors on the wall behind your equipment and the desk below. This type of lighting does not shine on the actual equipment but rather creates a shadow of light.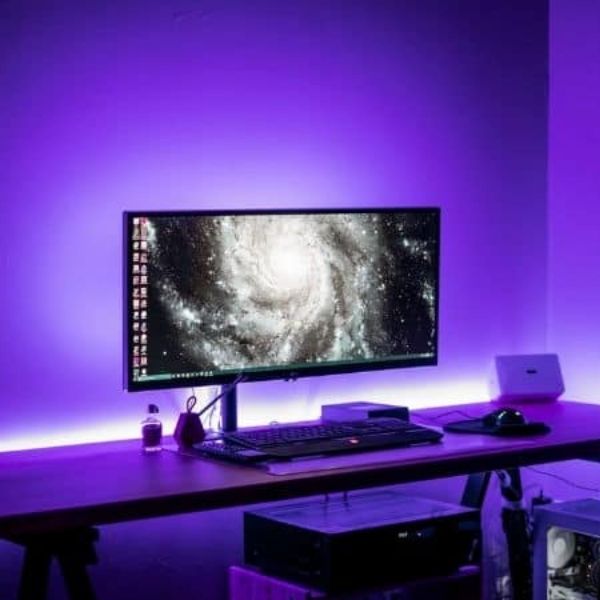 2. Raise The Lights With Profile Lights
Profile lights are the majestic and dramatic lights that you can style in your gaming room. These are ideal gaming lights because you can create any pattern with these lights, which will give a special effect to your room. Profile spotlights emphasize the volumes and recesses of the surfaces and create a rhythmic effect through the alternation of light and shadow. The ambiance they create goes well with any gamer room, and you can also choose different colors.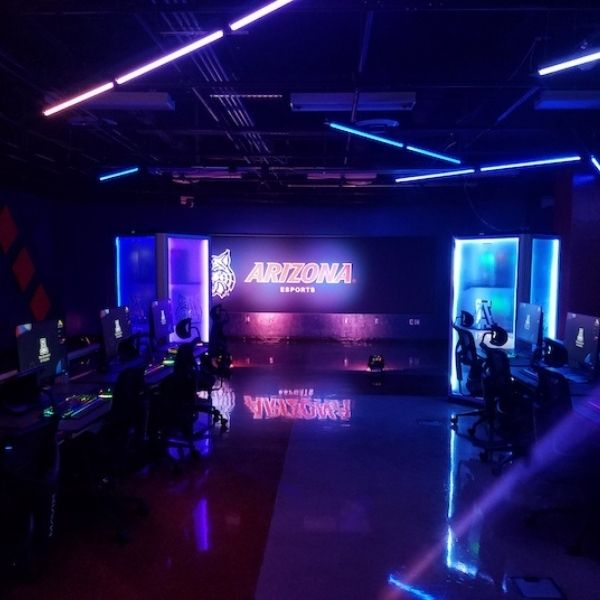 You can never go wrong with multiple task lights. Task lighting fixtures are great for gamers because they allow you to do small tasks at your desk. They are bright enough so you do not have to leave your game room to complete certain tasks.
You can turn them off and switch back to gamer mode when you are done with the lights. To make things even more elegant, you can even consider touchless lighting controlled by sound, motion, or an app on your phone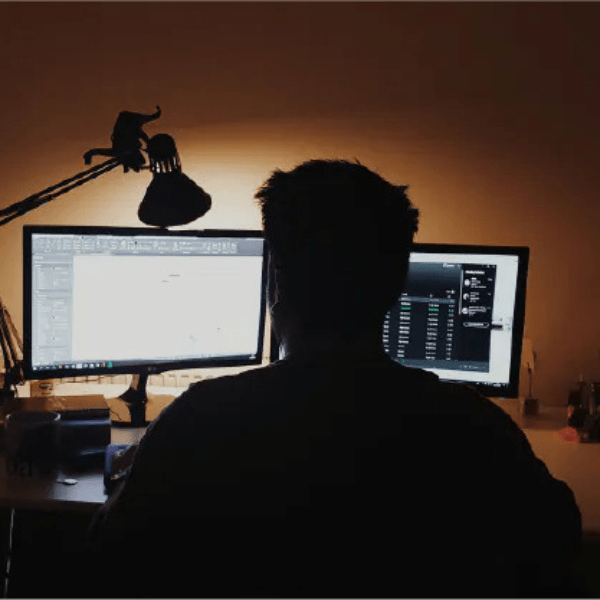 4. Highlight The Gamers Art
Most gamers like to hang their favorite gamer-themed artwork in their game room. Maybe you have some framed posters or other cool gaming images based on your favorite games. If you are going to hang art in your game room, make sure to highlight your gamer's art.
5. Draw Attention To Your Cabinets
The artwork on the wall is not the only decoration you have in your playroom, is it? You have shelves with the best game pieces on them. Maybe you have some figurines or other fun characters on your cabinets too.
They should not be in the dark either. Cabinet lighting will draw attention to these favorite characters in your dark playroom. Think about how you will place the shelves for the best results.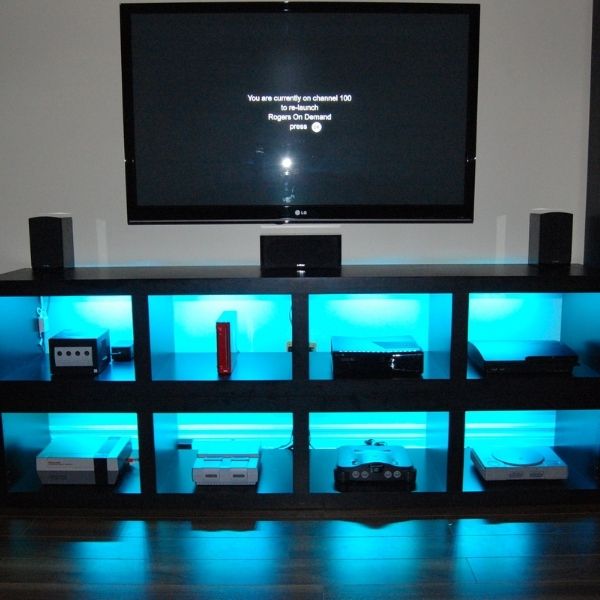 Tips for Choosing Gaming Room Lights
The great thing about gaming room lighting is that you have so many options – projectors, portable lights, and skylights can all work for you. With this plethora of options, how do you know which one is best? To find out, follow these four tips:
1. Know-How Many Lighting Fixtures You Need
Small playrooms need less light than large playrooms. If your game room is the size of a regular office, you can probably get by with strip lights and task lights. If your playroom encompasses your entire basement, you'll need multiple lights to properly illuminate the space.
2. Decide Where You Want To Place Your Lights
If you need lighting behind your game console, portable game room lighting that plugs directly into your console is the ideal solution for your setup. If you'd rather enjoy the ambiance of an entire room, you can achieve that effect with projectors without them getting in the way.
If you want to be economical with energy, both literally and figuratively, you may be happy that the lights offer few color options. Just in case your gaming chair is partially red, you should opt for red lights. If your ping pong table is a deep shade of green, you should pair it with green lights. If your couch is blue, you can opt for blue lights.
Upgrade Your Gaming Room with Light
Light understands the importance of indoor lighting. This is why they offer pocket-friendly LED lights. All the gaming room lighting offered by Light comes with 2 year of warranty to ensure customer satisfaction. You can also consult with their lighting consultants to design the lighting of your room.