Every technical device that a company or brand develops undergoes innovations and updates regularly. Electronic devices also undergo these updates, adopting newer technologies according to changing demands. Air conditioners are among those appliances that undergo many modifications now and then.
In this content piece, we have explained the top inverter technologies in air conditioners as these technologies differ according to need and usability.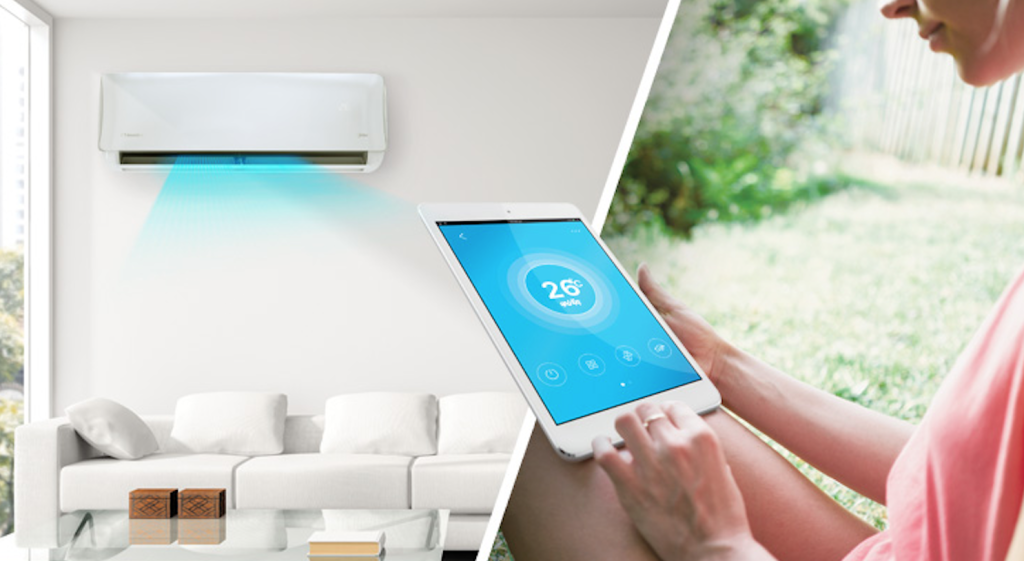 The inverter air conditioner is becoming popular due to energy-efficient operations in tropical regions like India. So hundreds of manufacturers are selling Air conditioners with different inverter ACs technology. It can be confusing to choose the best suitable ACs in this backdrop, hence it is wise to read about their potential and limitations before choosing the best split AC suited for you.
1. Dual / Twin inverter AC 
Dual/ Twin inverter technology in the ACs is made exclusively for achieving a flexible operative capability. That being said and as the name denotes, twin inverter ACs have two rotors. These rotors are placed at a phase difference of 180 degrees Celsius to provide low vibration compression and stability efficiency. With the help of this, the speed of ACs can be varied by 10-20 % which means it can run at extra slow speed or extra high speed for faster cooling.
This technology works according to customer requirements and is a famous choice out there. The added advantage of the Dual technology is its silent operation as compared to others. Noise is much reduced in its compressor operation outdoor units. Adopted by top brands like LG, Blue Star, and Godrej, this technology is a flagship choice.
2. Triple Inverter AC 
It differs from a twin inverter compressor as it doesn't contain multiple rotors. This technology uses Digital 8 pole motors compressors to run its operation. The advantage of efficient functioning is ensured by less torque fluctuation. This feature makes them beneficial for long compressor and condenser life as well as having lower noise and vibration.
When buying a triple inverter AC faster cooling and energy efficiency are the other parameters one looks for. And it is ensured also via its Digital pole motors.
3. Two-Stage Steady Cool Compressor
As the name suggests, this technology makes use of two stages for keeping refrigerants. 
In two stages, the technology keeps coolants compressed, letting them function efficiently especially in low-temperature refrigeration. For the conditions where evaporator and pressure levels are high, a two-stage steady compressor makes functions smooth.
Two-stage cool compressors are capable of the wider temperature level of operations while being adaptive to internal load. The reason why it is a top-notch technology is due to its expanded coolant storage which gives consistent cooling & more saving.
4. Flexicool Hybridjet Inverter
Launched by the brand carrier, this technology provides fresh air cooling of a compressor by unique modification in the airflow design of the condenser. Further, a separate cooling arrangement is achieved via refrigerant. 
Compared to a conventional compressor, a flex cool hybrid jet makes the life and efficiency of the system extremely reliable. With the long life and durability of the system, the flexicool hybrid jet inverter is considered by all the major brands. 
5. Intelligence Inverter Technology 
Whirlpool is the first brand that has promoted intellisence inverter technology for all the good reasons. In this technology, compressor operation is carried out based on humidity and temperature (adaptive features).
Furthermore, you will find a smart intuitive logic chip embedded in it. The chip enables a smooth, smart connection between indoor and outdoor units. It lets you adjust and adapt your AC operation depending on the weather conditions. Termed as India's first Intelligent inverter technology it alters energy consumption to meet the internal load and making it function even between frequent power cuts.
6. Expandable Inverter Technology 
As the name suggests, expandable inverter technology is a flexible functioning technology in terms of capacity. Being used in Hitachi air conditioners, this technology helps enhance the capacity of AC when the weather demands some extra cooling. 
For the home as well as small industry functioning where the optimum temperature might vary according to the industrial functions, this technology can be a go for choice. 
The expandable inverter is designed with an extra margin in cooling and used at the time of extra load requirement. The extra cooling might be due to indoor temperature or outdoor temperature.