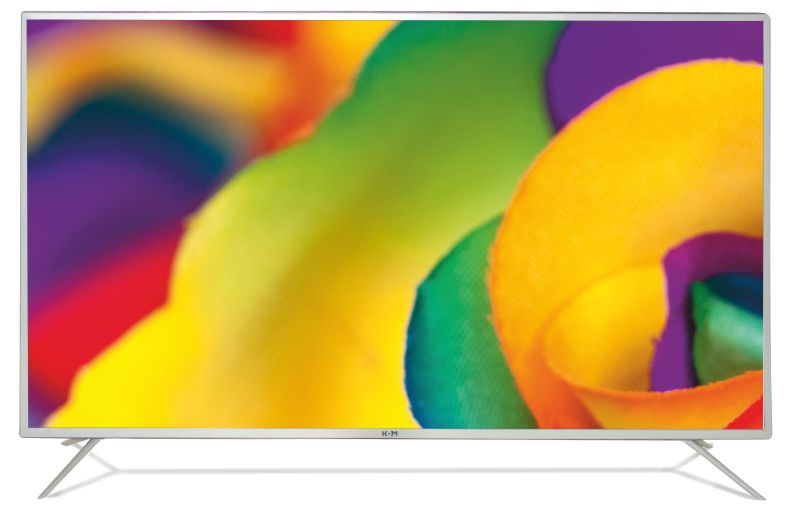 Unique segment for Indian consumer to watch in bigger screen, 55inch Android Smart TV with Miracast Technology, Experience the beautifully realistic vibrancy of the 4K HDR picture with HOM's Stunningly clear 4K Ultra HD resolution combines with cleardetail, brightness and contrast.
4K HD Display
Android 4.4
1 GB RAM
HD Display
Built in Wi-Fi
RJ45 (Ethernet)
3 HDMI Port
2 USB Port
1 Video Input
Smart Remote
Weather Update
YOUTUBE
YouTube is one of the largest search engines in the world. And writing descriptions with keywords can help viewers find your videos more easily through search.
USB PORT
A USB port is a standard cable connection interface for personal computers and consumer electronics devices. USB stands for Universal Serial Bus, an industry standard for short-distance digital data communications.
SMART REMOTE
Smart Remote is your "one device, one touch" solution to controlling all your devices at home. Smart Remote can control any device through Wi-Fi, Bluetooth and Infrared like your TV.
HDMI PORT
HDMI (High-Definition Multimedia Interface) is a proprietary audio/video interface for transmitting uncompressed video data and compressed or uncompressed digital audio.
CLEAR MUSIC
Music is an art form and cultural activity whose medium is sound organized in time. The common elements of music are pitch (which governs melody and harmony) and rhythm.
BUILT IN WIFI
A WiFi interface that is built-in to a laptop or smartphone etc. and does not require a separate USB dongle or PCI card.
ANDROID 4.4
Android "KitKat" is a codename for the Android mobile operating system. Unveiled on September 3, 2013, KitKat focused primarily on optimizing the operating system.
4K HD DISPLAY
4K resolution, also called 4K, refers to a horizontal screen display resolution in the order of 4,000 pixels.